The horticultural and crafts show gets bigger and better every year, now with over 90 classes for all ages and abilities. The show is affiliated to the National Vegetable Society and awards the silver medal in the vegetable section as well as being affiliated with the Dahlia Society awarding the bronze medal also.
Prize money is awarded for first, second and third place in all classes and their are trophies and special prizes in each section. All exhibits are judged independently without bias. In the special Children's section all entries receive a free chocolate bar so if you enter 20 exhibits you get 20 chocolate bars! Entry in the children's classes is free too! So why not have a look through the list of classes and there is sure to be something that you can enter, and who knows, you may be a prize winner!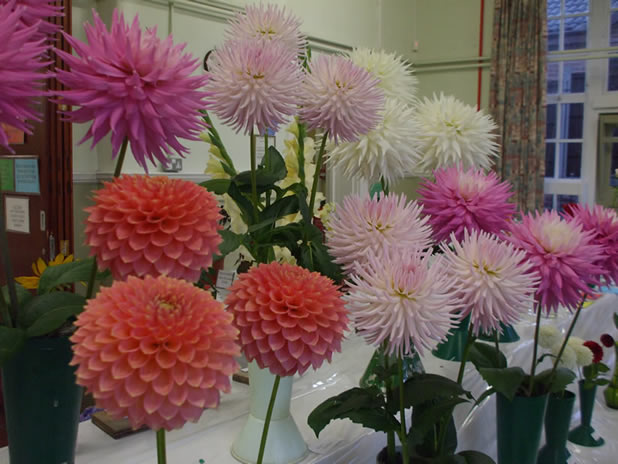 All of the details for entering the Horticultural Show can be found in the documents here. Entry forms and detailed instructions can also be found in the schedule.
All classes cost 25p each per exhibit except the children's classes which are all free.
Staging for the Horticultural Show is on Saturday morning from 10am - 12:45pm. We then close the doors to the public for judging and re-open again at 3:30pm. The Horticultural Show is then open for viewing until 9pm that evening. It is then open again for a final day on Sunday from 10am till 4:15pm. You may then come and collect any exhibits you wish to take home again from 4:30pm till 5:15pm. Any remaining exhibits after this time will be sold in the Auction in the evening at 5:45pm.