Last year's Waingroves Show Lunchtime Roast was as lovely summer's day out! Thanks again to the Derby Serenaders who provided us with a great afternoon of music... we loved you that much that we can't wait to see you again at this year's Lunchtime Roast too! Fingers crossed for the same weather again!
Date: Sunday 14th July 2019
Time: 12 Midday Onwards
Where: Thorn Tree Inn, Waingroves
Prices: TBC (£2.50 Approx)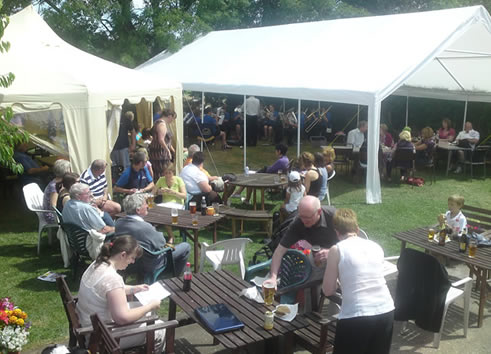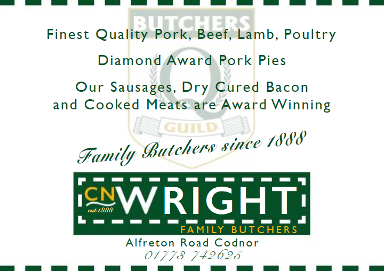 The Lunchtime Roast is always held in mid-July tying in with Ripley Music Festival. Roast beef and Roast pork cobs with all the trimmings (crackling, stuffing, apple sauce, horseradish and mustard etc) are available every year as well as cheese and salad cobs for something lighter. The Thorn Tree's back garden is transformed for the occasion with gazebos (to provide a little shade if the sun decides to join us... or to keep the rain off if the heavens open!). We have live music too with a different brass band every year; from large 20 piece bands to small quartets. It's always a lovely afternoon... and at the very least you can use it as an excuse not to cook a Sunday Roast! So hang up the apron for the day and write it in your calendar for a nice relaxing afternoon. Kid and dogs are very welcome too so make it a family trip out and have fun.
All the meat is supplied from our local, award winning butchers, Wrights of Codnor. Found on Alfreton Road in Codnor, they are a wonderful, traditional family butchers so check them out!