Advertise with Waingroves show
Advertising is a big part of Waingroves Show. The contributions raised from adverts help towards the on-going costs to run the Show every year. Without this help, the Show would become more difficult to produce and we always aim to put on the best display every year for everyone who comes along. Advertising isn't a one way street though and as well as helping support us, your business would get the increased viewing from our attendees. There are many options we offer to advertise with us too so you can find the perfect option for you. Please have a look through the options below and if you would like to enquire further please get in touch by filling out the form at the bottom of the page and our advertising officer will get in touch with you.
Waingroves Show Programme Advert -
This is by far our most popular advertising option. Every year we produce a 20 - 24 page A5 programme advertising all our activities over the main show weekend. 3000 booklets are printed out and distributed all over Amber Valley free of charge. Advertising in our programme can be done through full page, half page, or quarter page adverts. Prices vary by advert size so please get in touch.
Waingroves Show Sponsorship -
If you wish to be visible in more than just our programme or you feel you just want to get your name out there then this might be the option for you. This package will get your company name or logo printed onto the show programme as well as any other posters, flyers and advertising documents that will be printed out and distributed in August/September to promote the show weekend.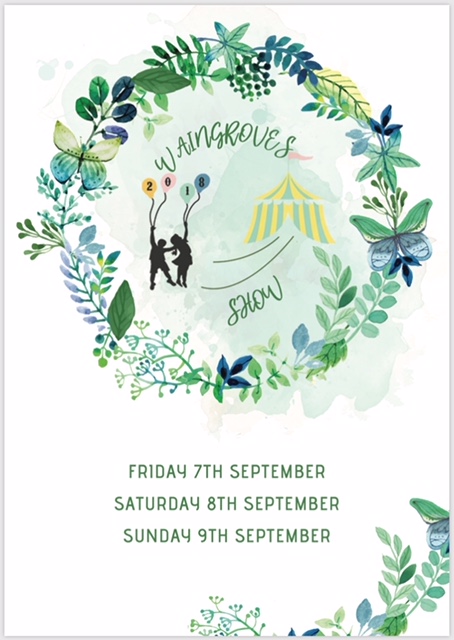 NEW!!! Waingroves Show Website Adverts -
New for this year we are also offering advertising on our website. In terms of site traffic, we get visitors all throughout the year with peak times around our 3 main events in the year. Your advert can appear on any page across the site (chosen by yourself if you have a preference) and will run for 1 year from the date of purchase.