Saturday 14th September 2019
Saturday is Horticultural Show day! Come and show off your home produce, flowers, baking, and handicrafts and try to win prizes and trophies! There is plenty of other entertainment of the day too so have a look below and see what's happening in the village!
This year was our biggest Horticultural Show ever! With 1071 exhibits, we smashed the previous record we held by over 100! It was incredible to see the turnout from everyone this year, new faces and old, and especially the children's section which looked amazing! Over 500 exhibits were from children this year... which means 500 free bars of chocolate and lots of happy tummies! I'm sure we can squeeze a few more entries in though so lets try to make 2020's show weekend even bigger than this one!!!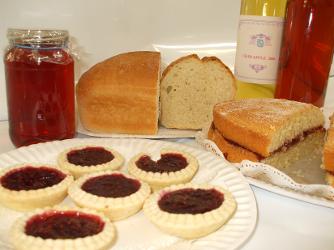 10am - 12:45pm Staging of Exhibits:
The Waingroves Show Horticultural show begins and it's time to come and stage your produce no matter what your age or ability and try to win a prize!
All entries 25p each - Children's classes free
At Waingroves Community Centre
For a copy of classes in the Horticultural show please click here.
1pm - 4pm Entertainment at the Thorn Tree Inn:
Bouncy Castle
The Great Lorenzo
Beer Festival
11am - 3:30pm Waingroves Methodist Church:
Drop in for morning coffee and cakes, art exhibition and hot meat cobs at lunchtime.
1:45pm onwards Water Wobble:
How much water do you think you and a friend can carry in water bombs on a pole? Find out in the Water Wobble and maybe come in fancy dress to win a prize. Starting at Waingroves Methodist Church.
£2 per team
£10 prize for best fancy dress for both adult and junior teams
£10 prize for Winners for both adult and junior teams
Entries taken from 1:15pm
You will get wet!!!
Junior team - two people aged 10 to 15 inclusive OR two people aged under 10 accompanied by a responsible non-participating adult.
Adult team - two people aged 16 and above OR one person aged 18 and above with a child of any age
Teams of 2 only
3:30pm - 7pm Opening of the Horticultural Show:
Come and see if you have won a prize and see which the best of the bunch are at Waingroves Community Centre! - Admission 50p