Kid's Corner
Hey kids! If you're bored, you've come to the right place. If you like chocolate, you've definitely come to the right place!!! In the school holidays you'll probably get bored... we all do! So here is a list of activities you can do to keep you busy. And yes I did mention chocolate... If you save everything you make and bring them along to Waingroves Show Horticultural Show in September you will get a free chocolate bar for every single item you bring along!!!
On the right hand side you will find lots of ideas to do over the holidays! Remember to keep everything you make safe and ready for the Show in September. Find a box and keep them all in there and then on Saturday 12th September you can bring them all along to Waingroves Community Centre and enter them in the Show!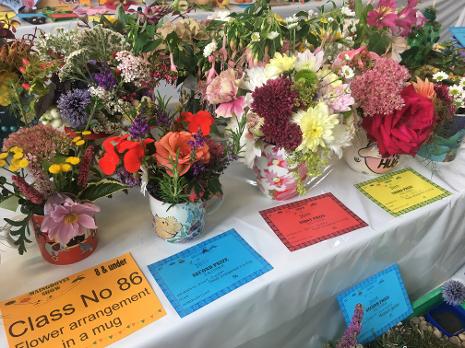 We also have a special class just for this year. Everywhere around the country, people have been making Rainbows to put in their window and we would love to see yours! So if you've already made one or if you would like to make one, keep them safe and bring them along to the Show in September!
We can't wait to see what you come up with this year to enter into the Horticultural Show so let's make this year the best ever and celebrate being together again!
There are lots more things to make and do in the Show Programme too. Click here for a full list of Children's Classes that you can enter. Each Children's Class is free and for every single entry that you put in the show you will get a chocolate bar for free!
Some things like Baking and Flowers need to be done closer to the show weekend but a lot can be done now too!
Maybe get creative with thinking too... For example, our Flower arrangement in a mug. with lots of time you could pick the flowers now and dry them to make a dried flower arrangement!